Welcome to Radmanesh Dental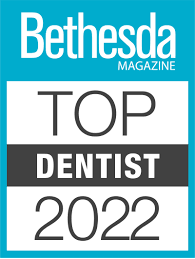 Dr. Ramy Radmanesh and the Radmanesh Dental team provide gentle dental care in a family-friendly environment. We offer patients honest, medically sound, and professional opinions about their oral health and treatment options.
Dr. Radmanesh focuses on preventive care, so you can keep your teeth and smile healthy. When more intensive care is required, he uses conservative techniques that give you the strongest results. Along with our team, he will teach you about your oral health. We'd like to be your dental health partners, working toward the same goal of a lifetime of healthy, beautiful smiles for you.
Ours is a dental practice that focuses on you: your comfort, needs, and concerns are our top priority. We look forward to getting to know you on a personal level, building a long-term relationship based on trust, respect, and communication. We are here to serve you and are honored to do so.
Some of the care we offer:
Our patient-centered dental office, in Bethesda, MD, serves Rockville, Potomac, and surrounding communities. Please contact us to learn more about the gentle dental care we offer and schedule a visit for yourself or a loved one.
Everyone at Radmanesh Dental looks forward to meeting you. It will be our honor to help you develop a healthy, beautiful smile that's filled with confidence.